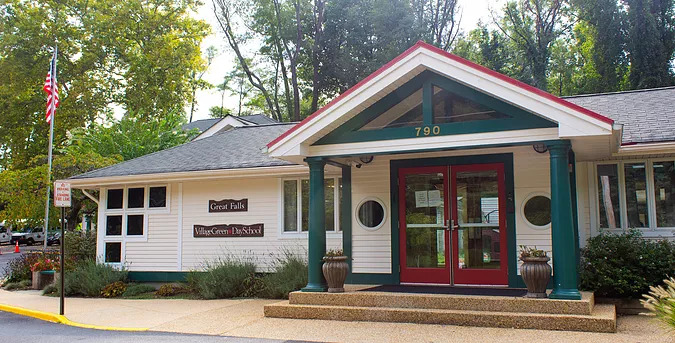 Village Green Day School is where children experience the joy of learning! Founded in 1979, we have been providing Great Falls families with high-quality childcare and education programs for children from 3 Months up to kindergarten.
We are located at 790 Walker Road, in Great Falls, Virginia. Our classrooms are bright and inspiring spaces where children enjoy carefully chosen educational and play materials. We also have a beautiful outdoor space that is specially designed for fun and safety.
Each one of our classrooms is designed to inspire learning. With open concept spaces, innovative learning materials, and natural colors to create a calming and nurturing environment, children feel at home in our school.
We also promote learning through play, which strengthens children's physical development and social skills. Both inside the classroom and outside in our secure playground areas, our students enjoy an active experience.
We place great emphasis on the learning environment so that children learn independence. We believe that one's learning environment is crucial to success and have carefully prepared our classrooms for the benefit of each child's learning experience.
You can read more about our Montessori learning environment here.
For more information on our programs by age, click here.
If you would like to learn more about our school and meet our teachers, please schedule a tour with us at your availability.
Address
790 Walker Road, Great Falls, Virginia 22066