The best part of summer is...camp! With 40 years of experience, Village Green Day Camp offers our campers a program that is as diverse as it is stimulating!
Our goal is to provide a creative, fun, and enriching camp experience. We help our campers become happy, independent children so they can build special memories that only a strong camp experience can provide!
We take a theme-based approach that is carefully organized with activities to broaden your child's camp experience. Our reputation is based on our ability to provide an enriching experience in a relaxed safe setting.
We provide Lower and Middle Grades Camp for children ages 3 months - rising Kindergarteners and an Upper Grades Camp for Rising 1st Graders - Rising 6th Graders.
Registration is now OPEN.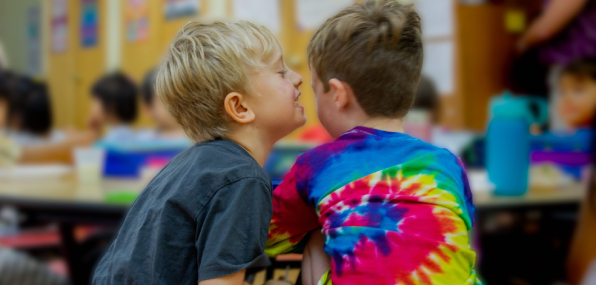 Weekly theme-related activities
In-house field trips and assemblies
Discovery Water Cove for younger campers
Off-site swimming and field trips for older campers
Camp t-shirt for off-site swimming
Lunch for extended-day campers
Lots of fun!